Hot Blast Valves
Design Features Of Hot Blast Valves
Minimized heat loss due to optimized isolation of body and bonnet.
Special design cooling water passages provide optimum flow.
Sealing in both direction, floating paddle design.
Valve actuation in accordance with customers´requirements (man./ electr. / hydr. / pneum.)
Pressure rating up to 6 bar.
Service temperatures up to 1550°C
Nominal sizes up to 3000mm (120 inch).
Benefits
Customized prefabricated cooling water rings can be ordered in advance of the planned refurbishment.
All strength and leakage tests can be executed inadvance.
Manufacturing time for refurbishment can be reduced to a minimum.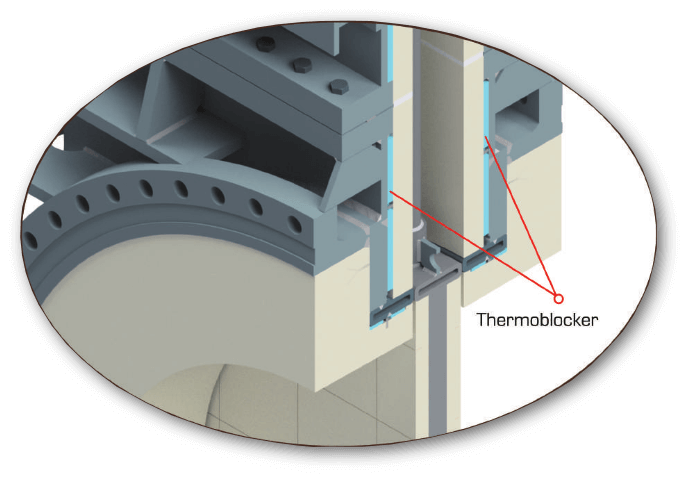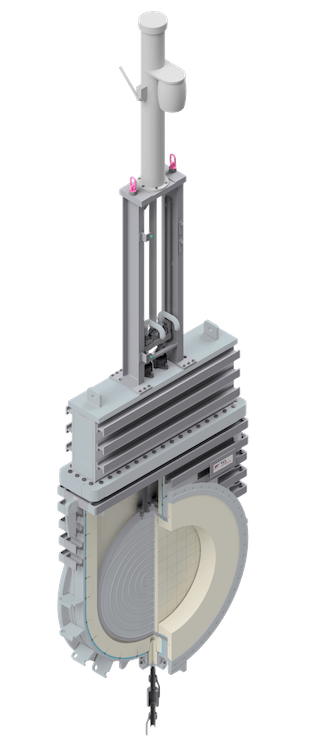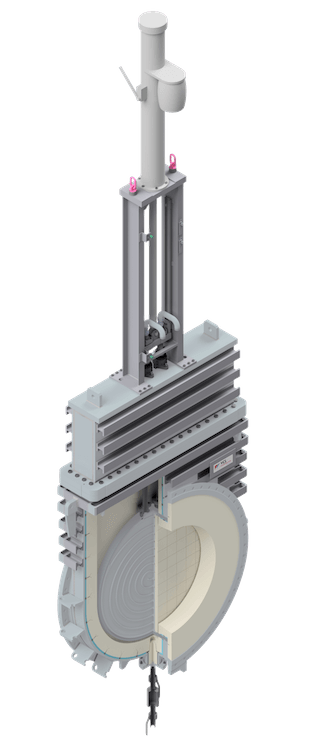 The Design Guarantees
Considerable reduction of required quantity of cooling water
Extended operational life of the valve due to thermal insulation which reduce the thermal insulation which reduce the thermal stresses to the valve.
Less deposits in cooling water channels, by decreasing the area cross section of the channel and increasing the speed.
Improved maintenance due to optimized valve design and exchangeable body seats.
Reduced operating costs due to decreased heat loss and reduction in amount of cooling water.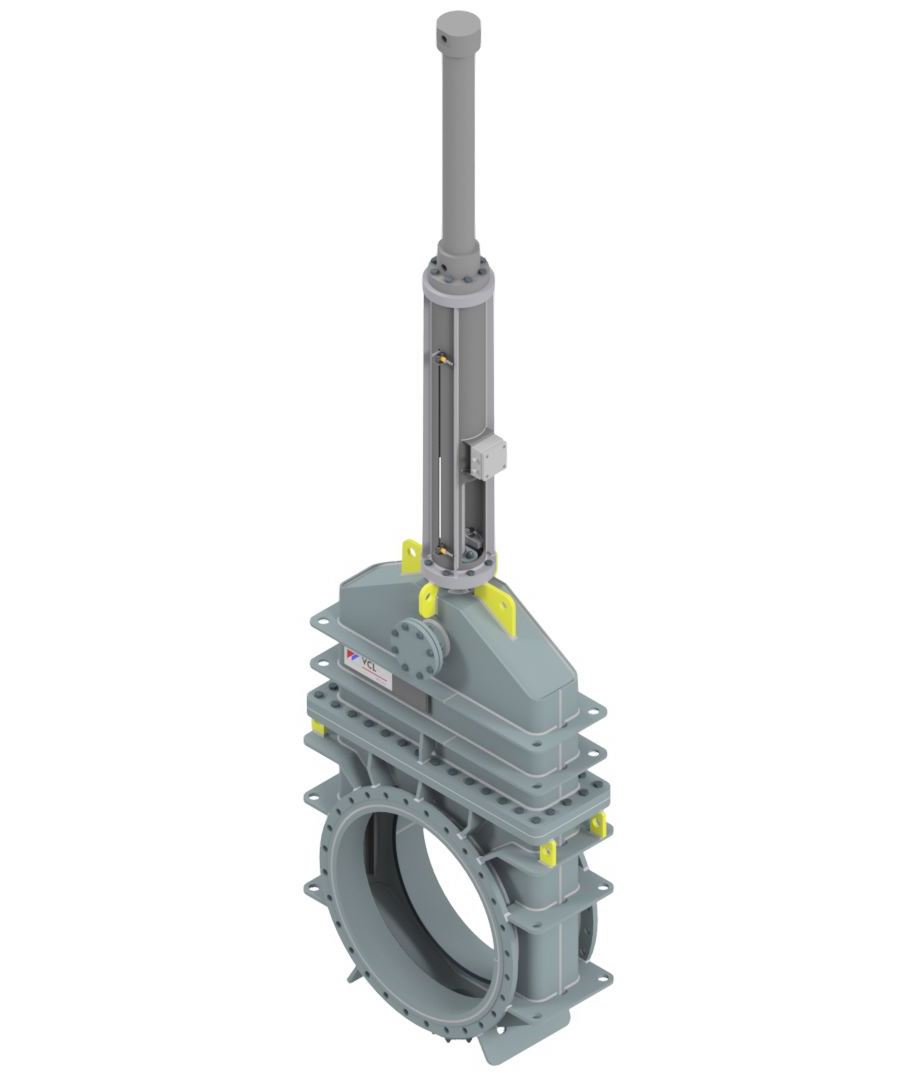 Double Plate Wedge Gate Valves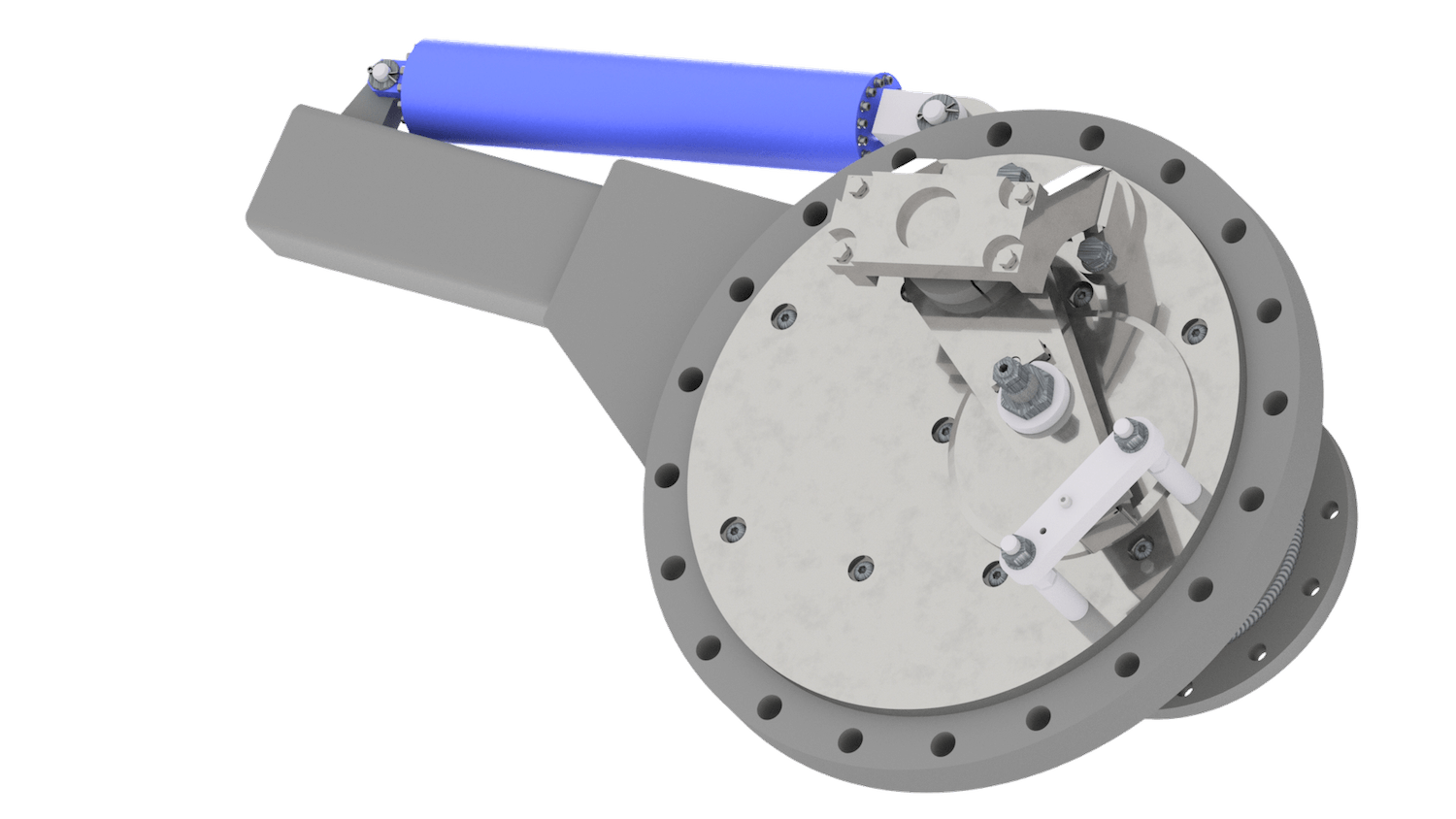 Dust Outlet Valves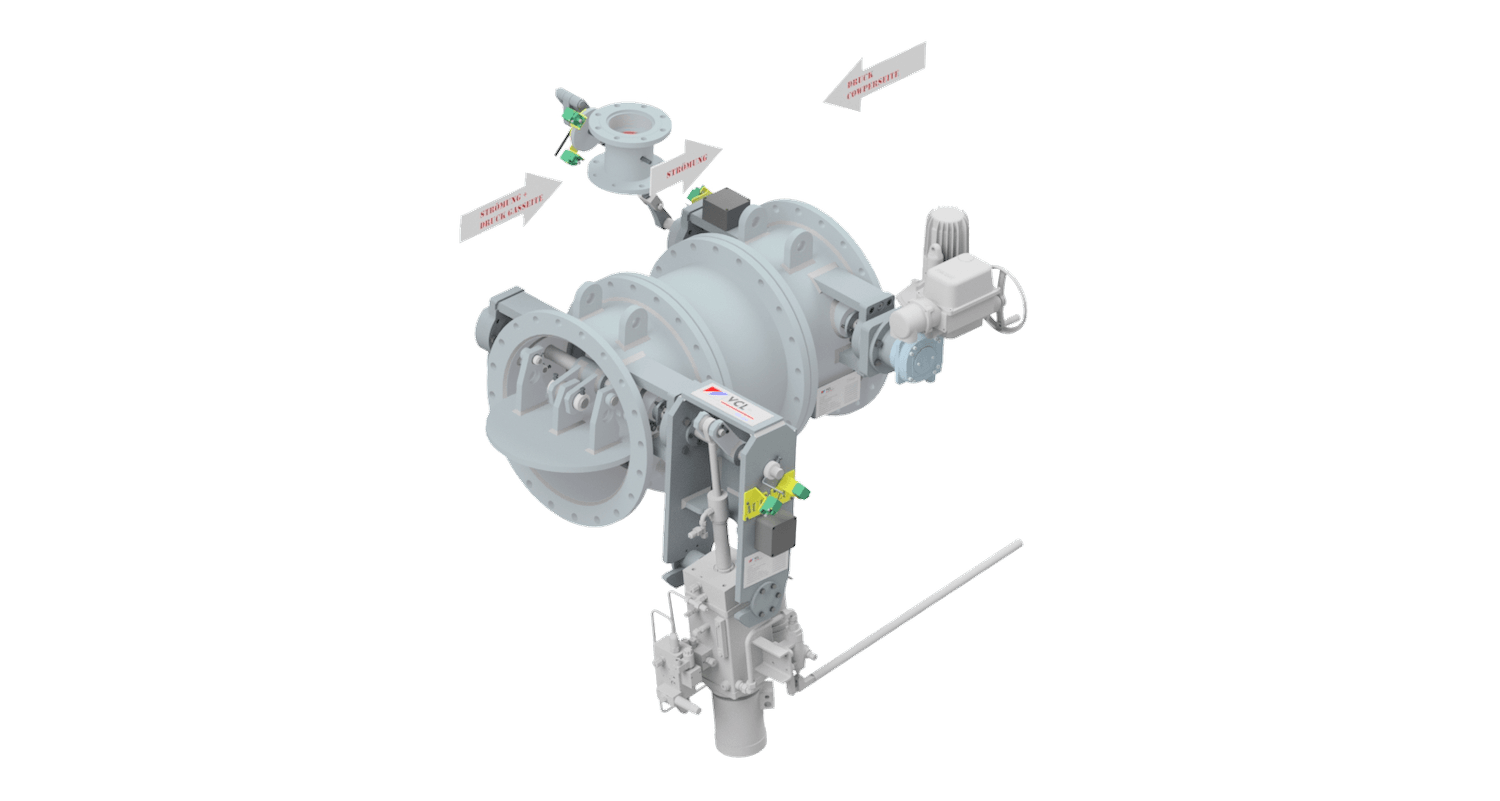 Lever Valves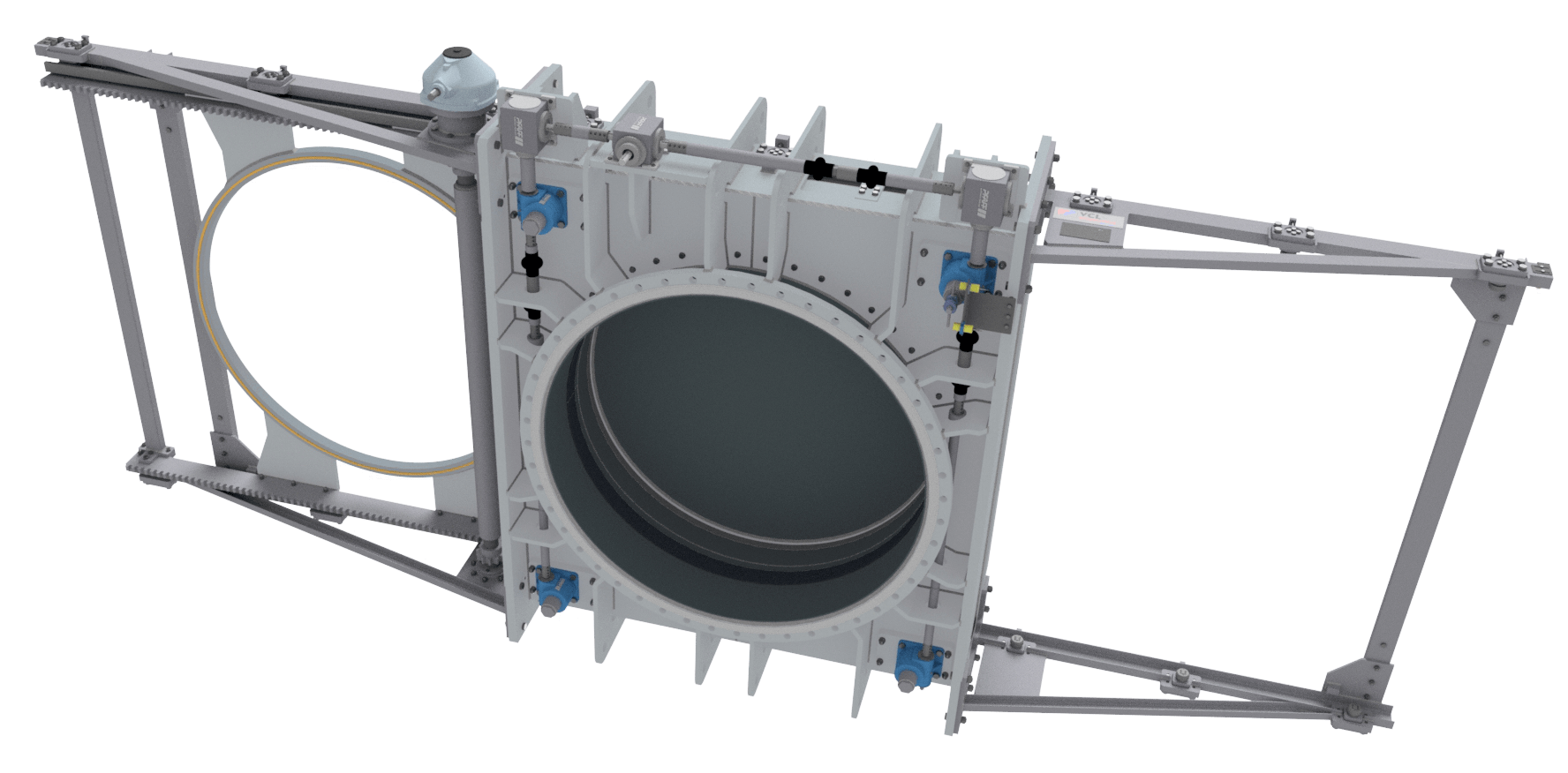 Goggle Valve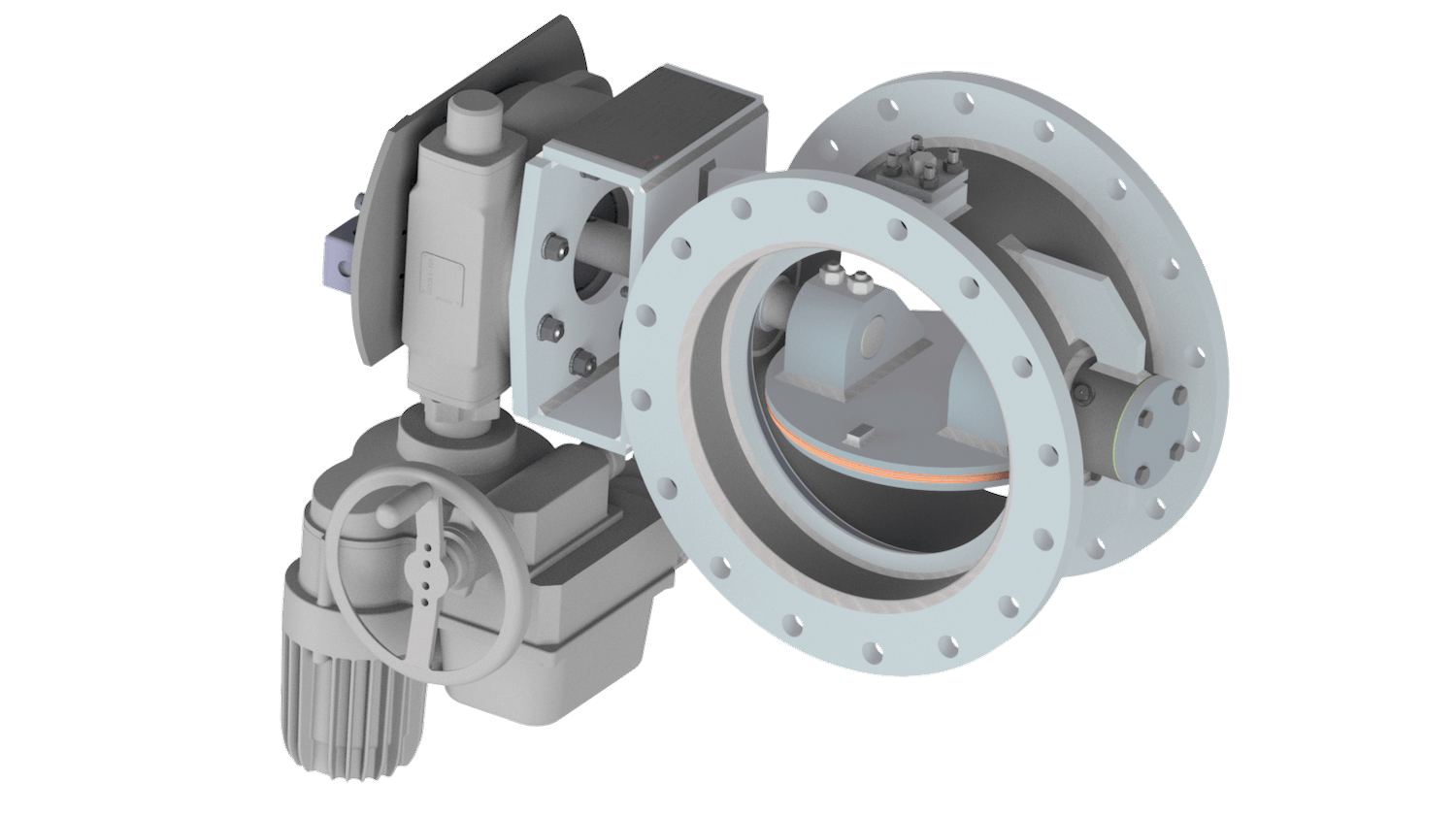 Double Eccentric Valves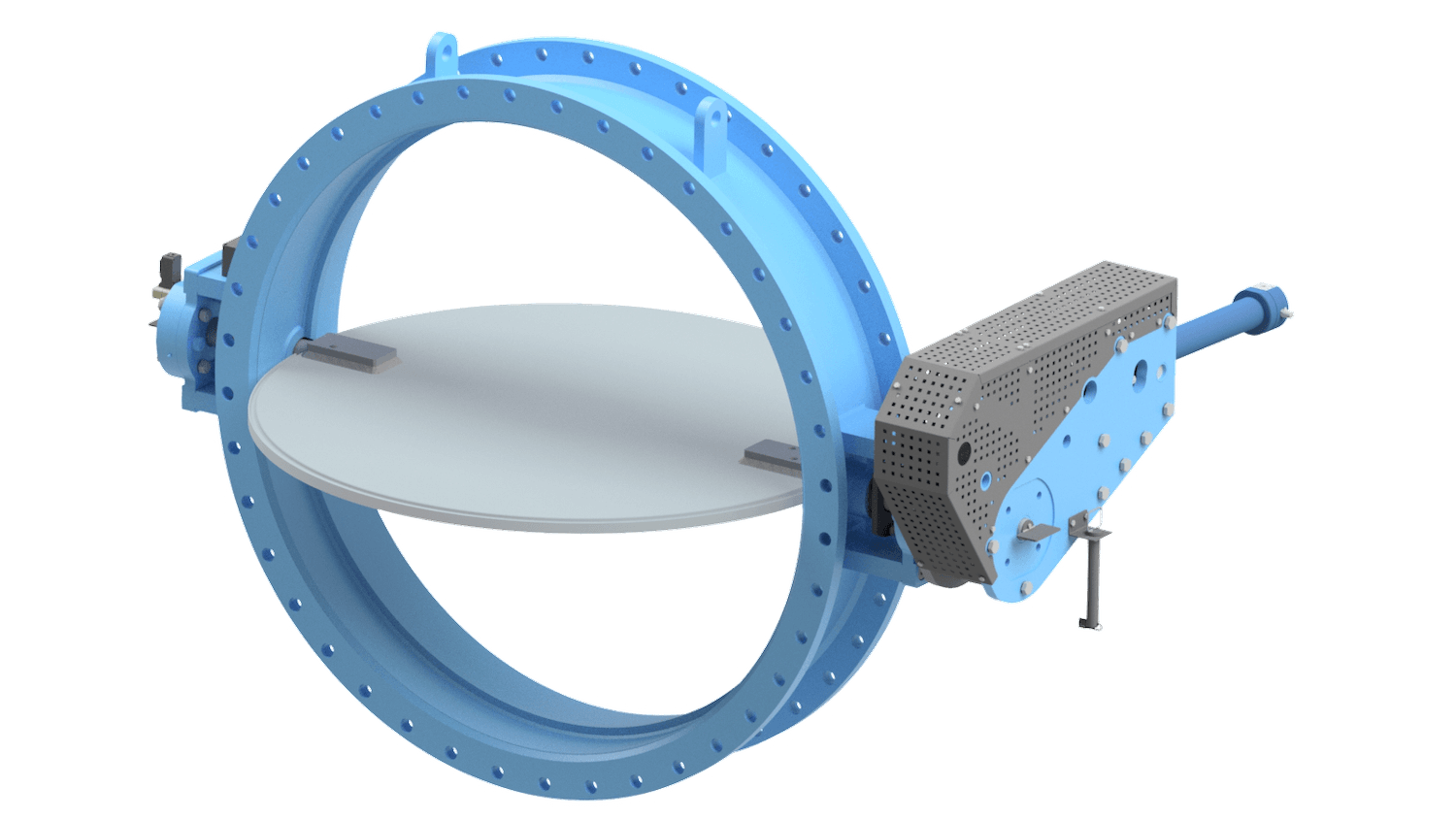 Butterfly and Louver Valves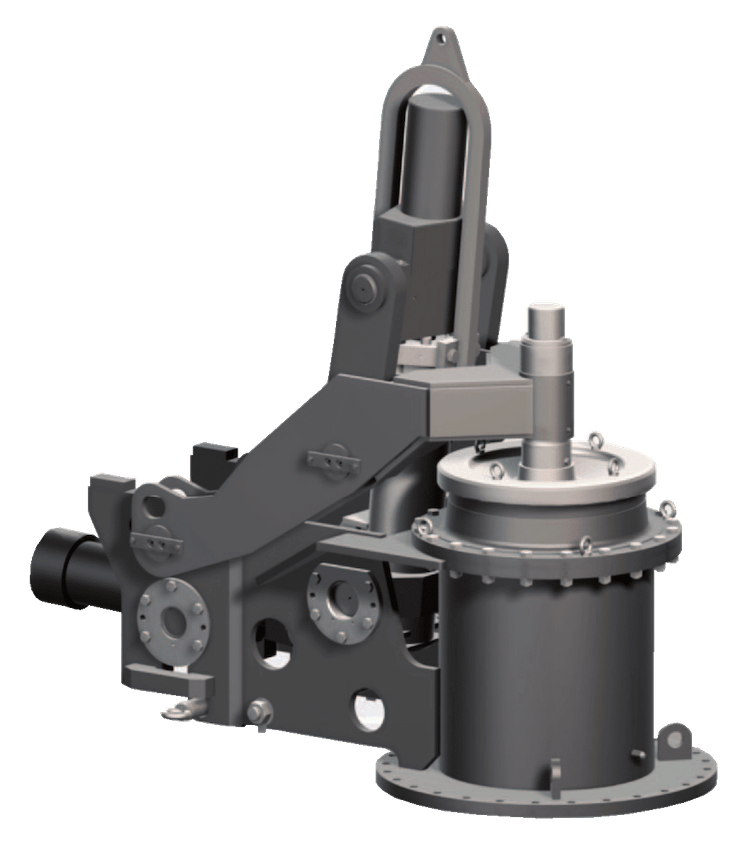 Bleeder Valves
The VCL Bleeder valves provide safety from blast furnace overpressure. Typical implementation involves installation of two to three raw gas Bleeder valves at the top of the blast furnace uptakes and one on the semi-clean gas-side of the first scrubbing stage.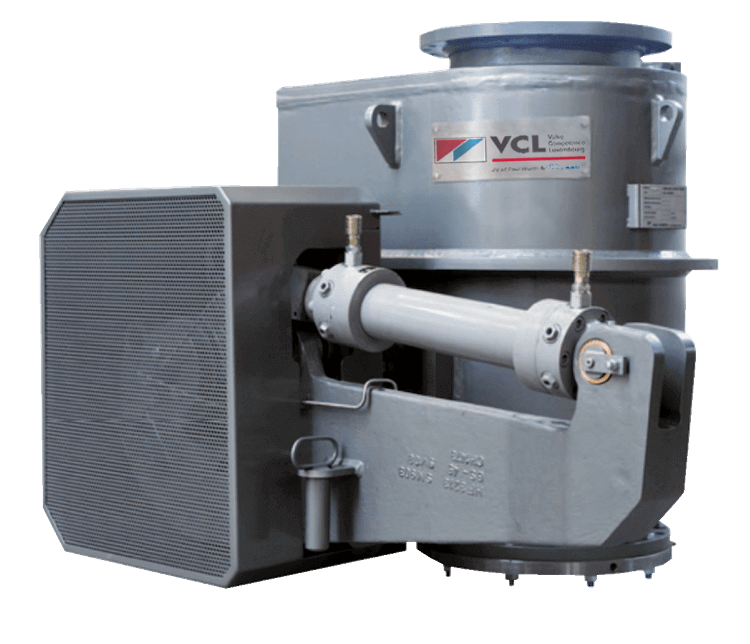 Equalising & Relief Valve
Rapid material hopper pressurisation and relief, and abrasive, dust-laden gas led to the devel- opment of the VCL full-section-opening swing-type equalising and relief valve.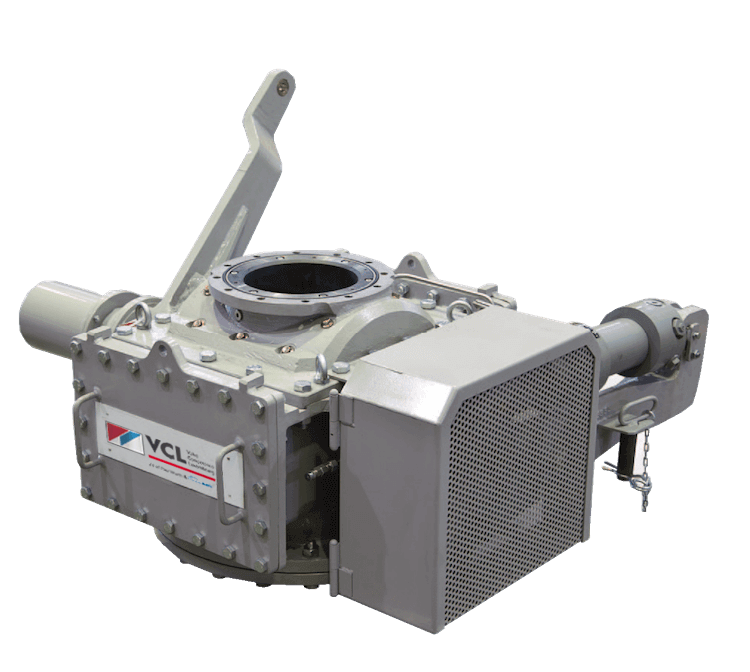 Gritzko II - Dust Discharge Valve
The VCL GRITZKO II Dust Discharge Control Valve is based on the proven pulverised coal control valve, adapted for use in the blast furnace dust extraction system.
Stove and Blast Furnance Special Valves
Equalizing / Relief Valves
Coffee Pot Bleeder Valves
Google Valves
Two Lever Valves
Butterfly Valves
Double Eccentric Valves
Snort Valves
Back Draft Valves
Hot Blast Valves
Explosion Valves
Louver Valves
High-performant, reliable and Secure Valves for
top gas pressure equalizing and relief valve
control of process media in large diameter pipelines
Push Lever Valves
Snort Valves
Bleeder Valves
Equalizing & Relief Valves
Back Draft Valves
Non Return Valves
Line Blinds
Repair Service
Refurbishment and Modifications
Spare parts for each kind and brand of Valves
VCL - Valve Competence Luxembourg S.A.